Taaleem Foundation Grammar
School System Information

The School System:

Taaleem Foundation has successfully launched 9 high quality Grammar Schools up to secondary Level in the remote areas of Balochistan.
Taaleem Foundation Grammar School System has an enrollment of more than 4000 students. The faculty consists of over 200 lady teachers and professional managers.


Teaching Faculty:

To attain and retain the quality of teaching, we only hire post-graduate women from across the country on open merit.
More than 90% of the teaching faculty avails the on-campus housing facility provided by the Foundation.


Female Education:

Taaleem Foundation is proud of introducing a female friendly fee structure, which encourages the parent to enroll their girl child on very low fees such as less than a dollar per month with no admission fee, as compared to 3-10 dollars a month for a boy with around 30 dollar as admission fee.
 This policy resulted in a great success with improving the girls enrollment ratio in this school system from nearly 8 % in 1990 to more than 35% at present.


Board Exams:

To maintain the quality of schooling, examinations play a very important role. To achieve the desired goal, Taaleem Foundation has set up its own 'Board of Examination' that conducts collective board exams for all students of the system enrolled in all the classes from grade IV to grade VIII.
The question papers are set and checked by the professional papers setters and paper checkers, outside the system. The results are compiled and announced on 31st of December every year.


Scholarships:

Besides providing regular scholarship to the students of Taaleem Foundation Grammar School System, the Foundation also provide a Grand Scholarship to cover all expenses at the Lawrence College, Ghora Gali - Murree for the student who attains first position in grade VIII in our annual board examination.
Some students also get additional scholarships to cover the cost of studies at the professional colleges and universities.


Evening Classes

In Taaleem Foundation schools, free evening classesare arranged throughout the year, especially for the weak students of the schools.
Achievements
Recognized as the Social Entrepreneurship Project of the year by a USA based think-tank 'PUSH Institute' in June 2005,
Taaleem Foundation was selected as one of the two success stories in Asia (the other being Grameen Bank of Bangladesh) invited to share experience for replicating this conceptual model in Africa and Latin America to combat poverty and crime.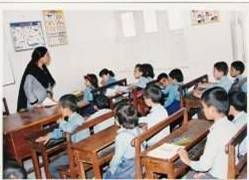 Taaleem Foundation has achieved a reputation of imparting quality education in the deprived tribal communities, where the municipal civic amenities, communication infrastructure and access to electricity, health, education and clean drinking water was almost non-existent.
From these remotest parts of the country, the students of Taaleem Foundation are now serving the nation with pride as professionals, engineers, doctors, entrepreneurs, consultants, government officers and community support social activists. Some have earned scholarships abroad and a few of them are also working in multi-national companies abroad.

One visionary person, with insight and awareness can change the future of generations. Case study of Taaleem Foundation bears testimony to the fact
From the beginning, students are encouraged to work on projects in team to enhance their capabilities in a professional way and learn to work together for a better future
 District Pishin
Taleem Foundation Grammar school Pishin
About Information
Taleem foundation school was established at Pishin in July 1994, which had already branches in different cities of Baluchistan i.e Zhob, Kohlu, Killa Saifullah, Sui, Loralai, Muslim Bagh, Kan Materzai, Mastung and Quetta.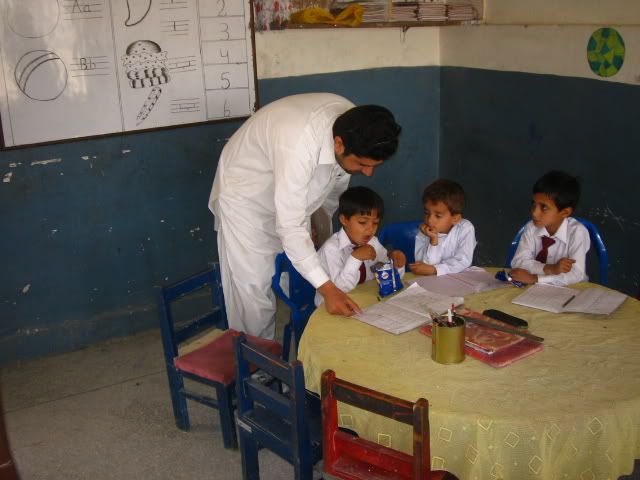 1.     Strength and Staff:
In the beginning, the strength of was 30 and 3 teachers were there
2.     Chairman:
Chairman of the school is Mr. Zaffer Iqbal Qadir and Managing director was lala Irfan Kasi.
3.     Principal:
1st principal of the school was appointed in 1995 Mrs Tasneem kausar the 2nd and current principal is Mrs Shazia Saleem.
4.     High Badge:
First high badge from the school was passed out in 2002.
Features of Taleem Foundation School:
Ø      Majority of staff belong to Panjab
Ø      One computer lab with 12 computers.
Ø      Science lab is also present.
Ø      Three play grounds are present for students to play
Condition of Exams:
Taleem foundation school had its own internal board that was conducted exams from 4th – 8th class.
Invigilators:
from other stations of taleem foundation schools take the exam.
Since 2009 the exams are conducted by UMT (University of Management & Technology Lahore)
Declaration of Result: result of the board examination is declared at Lahore.
Motive of the School:
Motive of Taleem Foundation school system is to promote & provide quality education in rural areas.
For promoting Girls education Taleem Foundation Grammar School is not taking girls admission fee and monthly fee is also lesser than boys since 2010.